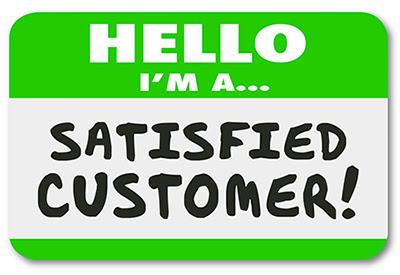 Well-known bank, finance, and leasing attorney Marshall Goldberg, Woodland Hills, California, wrote in his "News from Glass & Goldberg:
"…if the broker secures a finance lender's license, it CANNOT broker transactions to exempt banks."
He received a turn down from a California Department of Business oversight by an analyst on a client application unless there was a change to the application:
"The application was completed for both lending and brokering but Item #10(b) of the application stated that the company funded their loans through local and national banks and independent lenders.  Under the CFL license a CFL licensed broker can only broker loans to a CFL licensed lender.  Please provide a written statement that the company is aware of and will comply with this requirement."
Ken Greene, long time legal representative for Leasing News, working pro bono, stood in for vacationing Legal Editor Tom McCurnin.  He was particularly concerned as he had 30 pending applications from clients while he was advising other attorneys out of state working on getting a license for their clients.
While he did not know the complete circumstances of Marshall Goldberg's application, he was aware of no turn downs on this question to those who filed applications. He also noted the required DOB annual CFL report included questions on dealing with banks and other companies. He requested a written opinion from the DBO Legal Division, and received this from their Deputy Commissioner:
"Kenneth:
"The California Finance Lenders Law does not prohibit a licensee from brokering loans to banks or other exempt institutions. However, the California Finance Lenders Law only authorizes CFL broker licensees to broker loans to other CFL licensees. Therefore, a CFL broker must ensure that it has proper authority to broker a loan to non-CFL licensees under other provisions of law that may be applicable, such as the Real Estate Law for real estate-secured loans.
"Further, a CFL-licensed broker must notify the department and obtain the consent of the department if the licensed broker intends to engage in business that is beyond the lending and brokering activity that falls under the jurisdiction of the Finance Lenders Law. Therefore, a licensed CFL broker must notify the department if it will be engaging in the business of brokering loans to non-CFL licensees, such as banks and other exempt institutions, and obtain the consent of the department. If the CFL-licensed broker intends to broker real estate loans to non-CFL licensees, the department would want confirmation that the broker has a license from the Bureau of Real Estate to engage in this activity."
Lila Mirrashidi
Deputy Commissioner, Legal Division
Department of Business Oversight
916-322-8862
As Ken Greene explains this, it is part of the process of the DBO in their application process (and annual report) to understand all the companies that are not licensed that the CFL Licensee is to do business with. Once the license is granted or renewed, it is not necessary to obtain written permission to do business with a specific bank. This information will become part of the annual report.